YES! You Need Place Cards
Place cards are essential for any event. We discuss figuring out who's sitting where, how many tables we'll need, and how the place card fits into all of this. All in an effort to make your event--perfect!
Key Takeaways:
Place cards are the usher at your event. Without them, no one gets to where they need to be
Pace cards ensure you maximize your venue space while cutting costs on extra tables
Many restaurants and venues will require you to have place cards
Can't Overlook the Place Card
Professional planners understand the importance of every little detail culminating in one masterful experience. On the contrary, amateur planners often overlook details that they deem minor...until the last minute. It's just so easy to get caught up in the 'big picture.' We're here to remind you of the importance of place cards.
Controlling the Flow of Traffic
Controlling the movement of people at an event is crucial. We've spoken about the importance of organization, but let's take transitions a step further. Like the Monopoly man that moves around the board, the place card directs guests to their 'space' so to speak. It takes the place of the chance and sets the guest at ease because it clearly directs them to the hosts' desired location; a location that has been designated as a result of consideration given to family hierarchy, social compatibility, general interests, and the number of seats per table! More on seating arrangement later!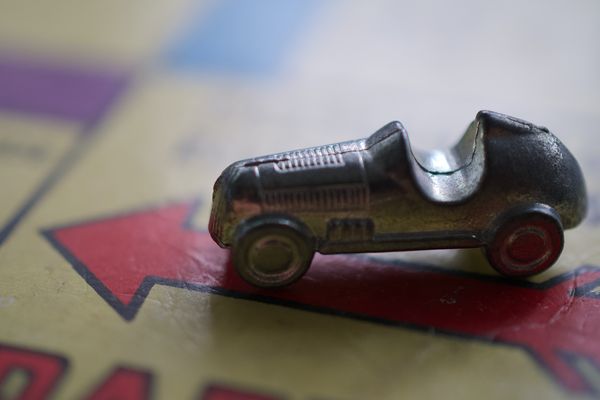 All About the Transitions
The place card, especially the wedding place card, is easily overlooked. We know you wouldn't spend a lot of time thinking about place cards were it not for a very special moment in time. Maybe it's your wedding. It could also be a shower, birthday, surprise party, retirement, award ceremony, or recital. Whatever the case, every host and event planner shares the burden of creating a memorable event for each guest.
To plan for transitions, or the moving of guests from Point A to Point B, we must first ensure our event has an organized structure. Organized events give purpose to each activity and meaning to each moment. Organization also creates the comfort zone needed by adults and children. Knowing where to stand or sit provides a sense of belonging and acceptance.
If you're having a seated meal at your wedding, the key to getting your guests from appetizer hour to their seats without a hitch. Place cards tie organization and transition together by giving each guest a place to be and a time to be there. If you're ready for your First Dance, a speech, announcement, or to begin another portion of your ceremony, you do not want your guests scurrying for chairs. Place cards make sure that every tush has a chair and that everyone can have a great sight line for the ensuing activity.
Creating Connections
Now, when it comes to place card table assignments listen to your heart but confer with family or friends. Don't make a production out of it, but ask a trusted family member on each side (in the event of an engagement party or wedding) to give a quick look at the table assignment that you plan to use on your place cards. Ask them if they think you have done a good job.
First, the easy stuff. Obviously, if one can avoid sitting controversial invitees at the same table or in close proximity, do it. No family or group is perfect. There will be outliers. That's why the planner must consider the personalities involved. The last thing you need is a powder keg table. Simply add some alcohol and you'll be sure to have a story from your event. Don't combine people whom you hope will make up, reconnect, or apologize. These scenarios rarely end well.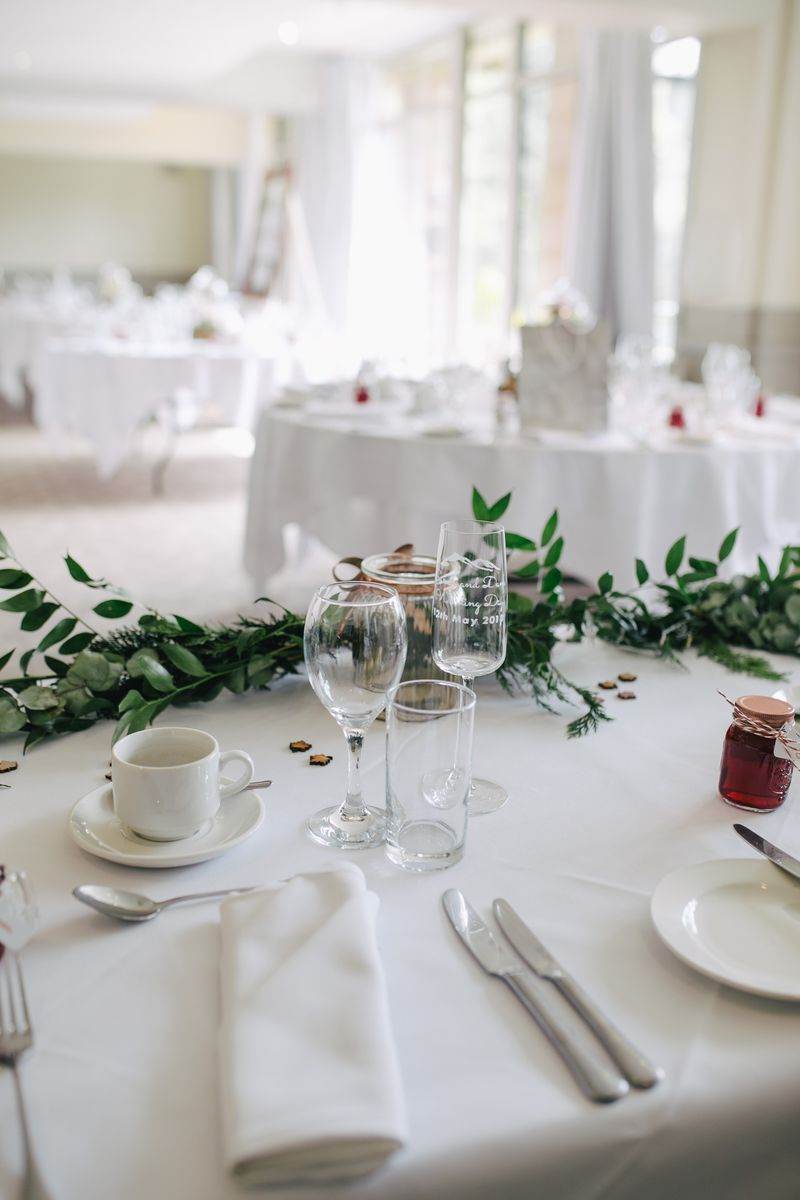 When it comes to choosing who to sit with whom, that's above and beyond the matter of creating place cards. However, since it is a related matter, we can offer a few suggestions. So naturally after avoiding pairing people who don't get along, try to combine parties that have pre-existing good chemistry. Of course, it's a no-brainer when people get along. Inevitably you will have to go down your pecking order.
The typical layout is such that the top of your hierarchy (parents for weddings, executives for business, nominees for awards, etc) will be sat closest to the action. That is either the stage, dance floor, or newlyweds table. You know some petty attendees may fuss about which table they're at. These preconceived notions are unavoidable. We suggest collaborating with your partner, whether it's a wedding or a business event, to ensure that the table layout is as uncontroversial as possible.
One last thought about the table assignments presented on place cards. Or, should I say another word of caution: playing matchmaker is equal parts dangerous & fun. It is often done, and almost always with the best intentions. Just know that you may misjudge someone's taste. Nonetheless, if you're feeling like a game of cupid then sit single guests with other single guests who may share a common interest like dancing, music, sport or profession. There are hundreds if not thousands of couples out there who have met at a celebration...thanks to the same table assignment on a place card!
Pro Tip: Seat elderly guests near the bathroom for their convenience. Sit your most festive guests further from the bar. Sit yourself near the action so you have a birds eye view of all the action.
A Bit of a Numbers Game
How many place cards should I plan to print? With cost drastically cut because you are using DIY Place Cards, you don't have to stress about quantity! Printing them is only limited by the amount of paper you have! Unlike when ordered from a printing firm, you never have to worry about running out of place cards, place cards arriving damaged or worst of all, place cards that don't show up!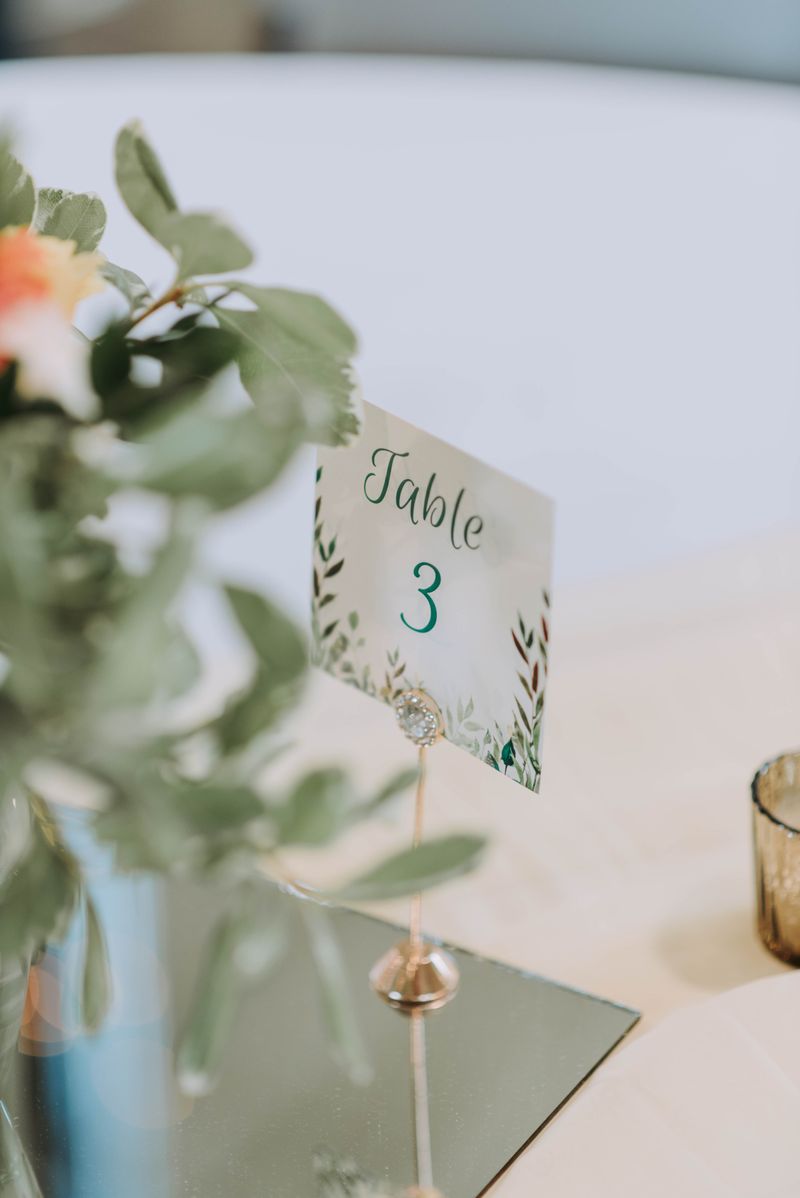 Although it might strike some as silly, remember that you do not need a place card for each individual attending. Couples will locate their place card with their name as Mr. and Mrs., Dr. and Mrs., Mr. and Guest, etc.As for the number of people to be seated at each table, that information will come from the venue. You will choose a room and the size of the tables to be included at the venue. If you are having it at a local hall or in your yard, no doubt you will be renting the tables and will know the number of tables.
So, What if I Don't Get Place Cards?
Allowing guests to seat themselves can be tricky. If left to their own devices, people will naturally spread out. This leaves a few seats open at each table, which means more tables, more linens, and more costs. Assigning tables can ensure each table is full and avoids these overages.
Think about large gatherings that you may have been to when seating was left up to chance. Did you feel comfortable? Were you concerned with appearances? Unlike the outgoing personality that has no problem with introducing oneself, were you shy and feeling awkward? Large gatherings are stressful for some, and, if not attending with a companion, one who is normally at ease with the hosts who are now otherwise engaged, may feel uncomfortable.
Get Ahead of the Curve, Stay in Control
So, given the run-away costs of important events, why spend a lot of money on place cards when DIY Place Cards can save you time and money? Why not allow yourself to make your place cards unique as well as functional? Why not have some fun creating your place cards? We say, let your creativity blossom!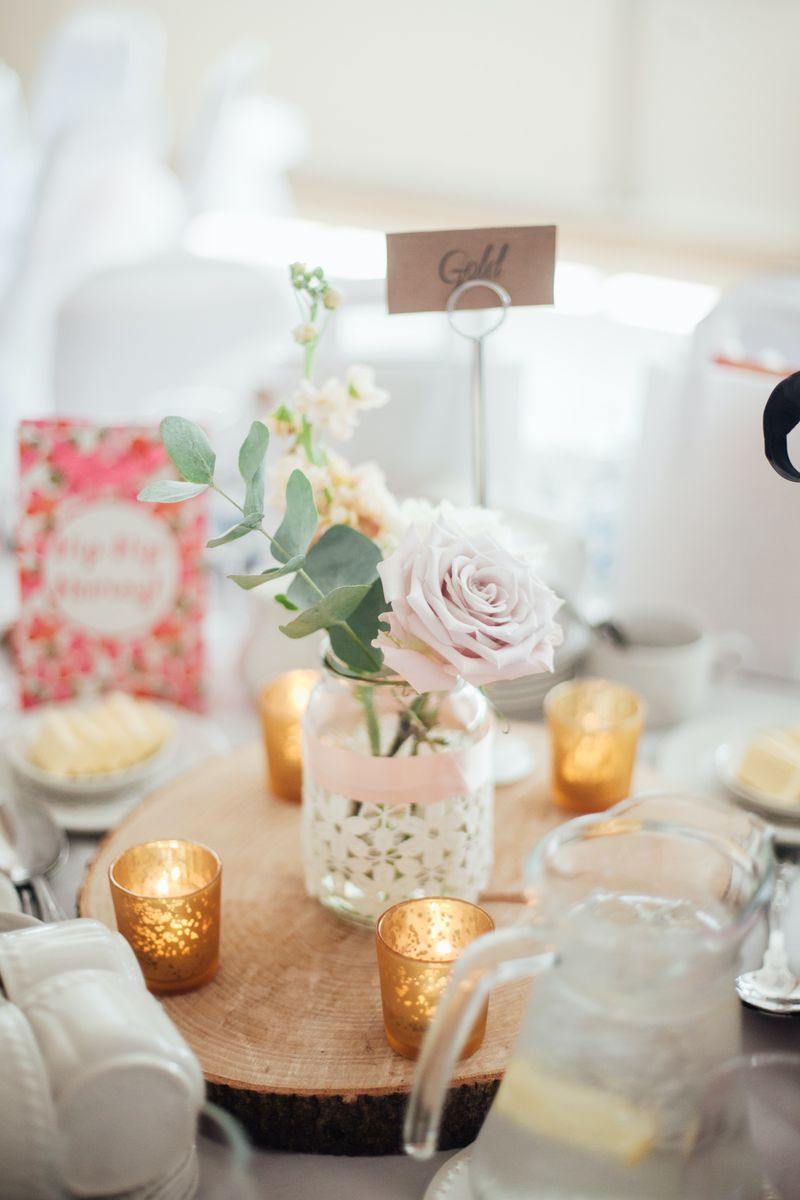 Aside from the positives, let's avoid the headache. As a result of backups from cancellations during the pandemic there is a massive spike in demand for all things event related. Event planners, banquet halls, florists, and invitation printers are overwhelmed with the need for services and the time constraints. This is where creativity kicks in! Even if you never were the DIY type, this is the time to step up and start your personalized place cards. By creating and printing your own place cards, you are in control!
DIY Place Cards, Your Unsung Hero
How are personal milestones made memorable for the guests as well as the hosts or the celebrant? Opinions vary. They range from the music, the food, the alcohol, the traditions, the renewing of acquaintances, etc. What do all these things have in common? Both planning and organization! Place cards are truly the frontrunner of a great event. Of course, there will be plenty of 'unplanned' surprises at the best-planned event, so don't fret about a lack of spontaneity! You won't see it coming, until it happens. Now knock place cards off your list already!