The Ultimate Wedding Checklist [2021]
We cover everything you'll need to do to ensure the wedding of your dreams. Updated for 2021, you can rest assured you won't forget anything for a stress free event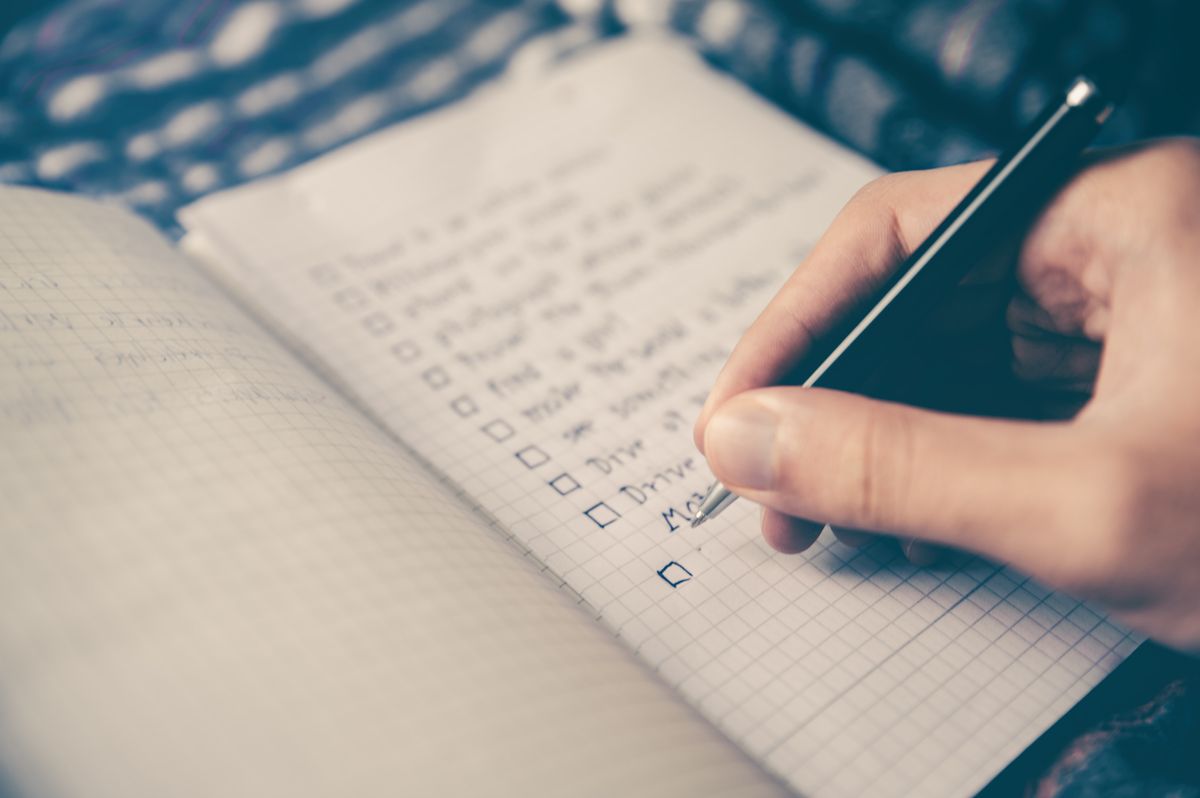 Key Takeaways:
Don't wait on any one thing. You have to multi-task.
The key is equal parts communication and organization.
Edit any checklist you use to include custom or cultural festivities. Every event is unique.
Before We Get Started
We want to focus on your event being as great as possible. We want you to love us at DIY Place Cards. We also want to protect your loved ones from your inner Bridezilla! How can we accomplish all of these goals? Well first we suggest using DIY Place Cards for your place cards...that's obvious! Beyond that we suggest using this checklist, editing it to meet your unique needs, and staying on a schedule. Most importantly, remember that you're planning a celebration. It may get stressful. Try breaking things up into smaller/easier tasks. Take deep breaths. Be grateful that you can celebrate with those that you love.
Remember this checklist is in semi-chronological order, but each event is unique. If you're waiting to complete an item on the checklist don't stop! Skip down to the next thing on the list. Always avoid last minute bottlenecks where you're waiting on multiple things! Now let's dive in...
The Ultimate Wedding Checklist
Set your budget
Pick your date
Choose a few venues that you like
Choose a few wedding dress styles that you like
Schedule a consultation at those venues if applicable
Start creating your guestlist with your partner. We suggest making it on a csv file such as Microsoft Excel, Google Docs, Mac Numbers, or an equivalent. Or, create the whole list right on DIY Place Cards site where we'll store it for you.
Book your venue
Pick which dress stores you plan to shop
Design and send out your Save The Date
Interview and book the officiant (if necessary)
Find a wedding photographer/videographer for your event. There's lots of horror stories, make sure you do lots of research.
If your venue does not provide food, choose a caterer. If it does, pick your menu.
Book live entertainment if you would like it at your event. Especially if they are a cultural singer/dancer. The good ones get booked up super fast.
Select your florist and begin choosing floral arrangements.
Start piecing together your theme. Now that you know the venue and florist are on board.
Try on some of those gorgeous wedding dresses..
While you're at it, look into bridesmaid dresses and groomsmen suits. This is often addressed too late into the process. Get it out of the way, everyone will be looking at you anyway!
Choose a seamstress for your alterations. Another area where you'll want to rely heavily on recommendation and research.
Book transportation to and from your venue. Most opt for a limo. For a more vintage look, check out the old Rolls Royce. They are not much more expensive and add an awesome level of charm and individuality to your event. Be warned though, a lot of them don't have great air conditioning. My sister-in-law nearly melted in hers.
Time for invitations. Design and purchase. Not an item you want to leave for the last minute.
Sign up with a few stores or develop your gift registry
Plan your honeymoon. Pick a destination and a return date. Make the appropriate accommodations with work, childcare, or other obligations.
Book your honeymoon. Flights, car rental, hotel, etc.
Meet with your officiant to discuss the day-of. Some officiants may require a meeting.
SHOP! Always fun. This time we're looking for shoes, jewelry, and other accessories
Maid-of-Honor meeting. Share bachelorette party ideas and requests. Also, start talking about Maid-of-Honor responsibilities and expectations.
See about getting bulk hotel rooms for your traveling guests. Getting a floor of a hotel, as an example, will ensure the best possible prices for your attendees.
Plan the engagement party if you're having one.
Schedule and book rehearsal dinner.
Order your Wedding Cake
Order favors if necessary. Customized favors will take longer to receive.
Purchase the wedding bands if not already done
Review wedding invitations
Finalize your guest list
Choose the menu for the wedding
Schedule engagement photoshoot
Link up with the florist to choose bouquets, centerpieces, and other floral arrangements
Research, schedule, and try hair and makeup artists
Send out your wedding invitations. Make sure you leave ample time for replies.
Finalize catering menu
Design and/or order your rehearsal dinner invitations
Write and finalize your wedding vows
Begin rehearsing your vows
Order thank you gifts for the bridal party, parents, and your future-in-laws
Obtain marriage license/certificate. This will vary based on your location.
Confirm orders and details with vendors. Discuss final payment arrangements.
Finalize your wedding day schedule. Leave enough time for emergencies if possible.
Collect RSVP cards and get a final head count
Finalize the guest list agai
Finalize seating arrangements
Finalize table and centerpiece count
Finally, our time to shine. Upload your guestlist, purchase, and print your DIY Place Cards!!
Attend your bridal shower and have fun
Try on and break in your wedding shoes so you don't get wedding day blisters
Get your thank-yous in bulk so you're ready to fill them out post-wedding
Make sure you have all your cash in envelopes, safe, labeled, and ready to go (if your vendor expects payment day-of)
Practice your vows again, especially if public speaking isn't your thing or you haven't looked at them in a while.
Pack an emergency kit (touch up makeup, deodorant, hair product, nail polish, hair brush, wipes, an emergency sewing kit)
Pamper yourself. Make sure you get a fresh mani pedi
Pack for your honeymoon
Attend rehearsal dinner
Lay everything out for the big day
Remember No Two Weddings Are Alike
Well we can put together an inclusive list there is no way to know exactly which steps you do and don't need. You may have cultural norms that require additional preparation. Also, your partner may have their cultural norms that they wish to partake in. This is an important conversation to have. Check with family members from both sides that have gotten married recently to make sure you're not missing anything specific. We're happy to help on the place cards front! Happy Planning!