How To Conduct a Safe Event in 2021
Covid-19 protocols for hosting the perfect stress-free event. Learn industry best practices, guidelines, and creative solutions ensuring the safety of each guest.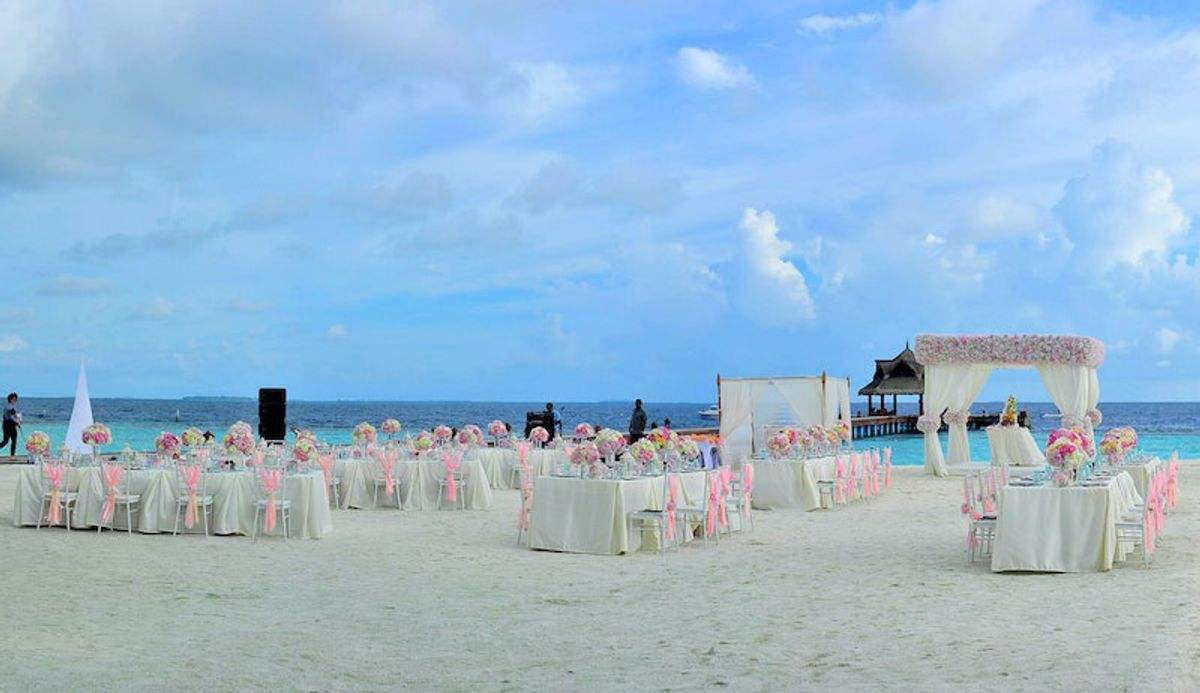 Key Takeaways:
Mask up and socially distance your guests at least 6 feet
Optimize your venue with the right equipment
Control the flow of traffic at your event
You want your special day to run smoothly but you're worried about the additional responsibility of your guests' wellbeing. We get it. Event planning has historically been a stressful endeavor. Planning protocols have certainly changed during Covid-19. Don't let that rattle you. Nail your set up and enjoy the special day you deserve. We analyzed how events have been safely conducted by professional organizations and referenced guidelines from multiple authorities including the CDC and NCIRD.
One thing is for sure: social distancing is a must, which means assigned seating is a must. Assigned seating means place cards. And place cards are what we do!
Setting a Date
Setting a date and time can be harder than you think. Sometimes we are left with few options and pushy venue managers. Every situation is unique, but it is always best to have a plan. Start by writing down a few date options. Then start calling those whom you would like most to attend (your V.I.P. guests) ahead of time. Narrow down your choices until you have a date, month, or at least season that suits the most people. Extra coordination efforts will be needed to ensure most people can attend. Don't get discouraged, there are scheduling and rescheduling hurdles that are affecting everyone.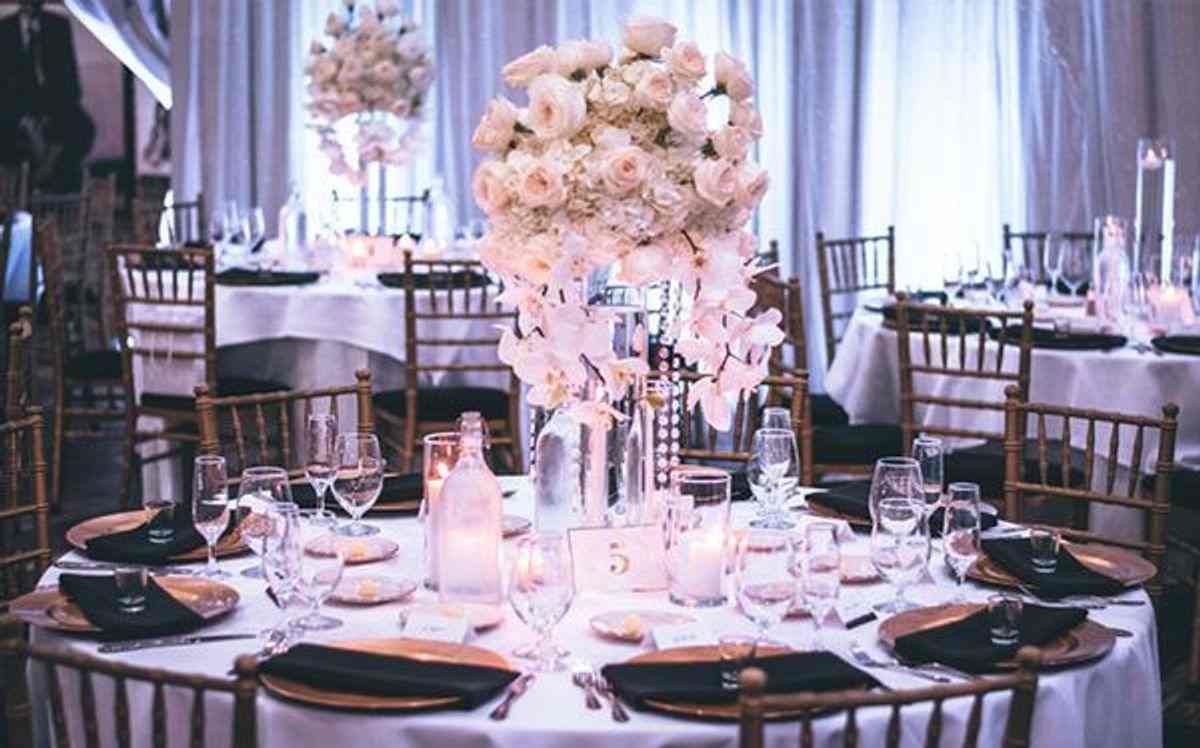 There is a backlog of weddings and events due to the cancellations and changing regulations that have impacted the hospitality industry for the last year. There will be pressure to jump on whatever dates become available to you, but if no one can come, what good is it? Giving as much advance notice as possible is critical. People that may have ordinarily flown may prefer to rent a car and drive. People that would ordinarily carpool may feel most comfortable traveling separately. Setting your date, clearly communicating with your highest priority attendees, and preparing for travel accommodations will ensure the highest attendance possible at your event.
Event Duration
Time in a group increases risk of transmission. The CDC states that: "The more people an individual interacts with at a gathering and the longer that interaction lasts, the higher the potential risk of becoming infected with COVID-19 and COVID-19 spreading." Shortening the event allows ample time for people to commute to and from your event. Some of your attendees that may have gotten a room for the night will now be looking to return home without needing to come in contact with other individuals. Guests that might have stayed with friends, family, or even you will be considering getting back to their own bed.
New regulations affect hotels, resorts, and short-term rentals like AirBNB differently depending on location. Be prepared to help guests with their lodging or travel plans. The further away they are, the more attention their travel plans will require. For those who do not mind lodging, our research has shown Hyatt and Hilton to be top choices for safety.Here is an article by MSN that outlines the efforts of various hospitality chains during Covid-19. It is important to remember that chains vary location to location. Consider calling the concierge and asking about their Covid-19 protocols. Reading recent reviews can also be enlightening. These extra steps will make you more comfortable recommending a place for your guests to stay.
Invitations
Trim down the number of invitees while planning. Consider dropping +1's, distant family, and friends you haven't spoken to since grade school. Make your priority booking key members. A smaller guest list gives you the maximum amount of space to work with at your venue. It also makes you more flexible if you have to adapt to changes in occupancy regulations. Recent history has shown us that changes may happen unexpectedly so stay engaged with your venue and local officials to erase any last minute surprises.
Now, as for the guests that you know you're inviting, their safety and comfort are paramount. Including a Covid questionnaire with your invitation is a great way to protect all of your guests as well as the staff facilitating your event. A few simple questions may go a long way. Has anyone in your party been out of the state recently? Has anyone come in contact with someone who tested positive for Covid? Have any of the invitees had flu like symptoms? Consider including a FAQ or a statement about the ways in which you plan to keep them safe. Offer a line of contact such as an email address where people can discreetly communicate their questions or concerns.
Vaccinated or not, you're going to want to ensure that every guest has been tested for Covid-19. There are numerous rapid testing options that are inexpensive. We suggest doing your own research, however if you're looking for a place to start, we recommend Pixel by LabCorp. After independent testing we have found Pixel to be a reliable service and an excellent value. Providing this information to all your guests is critical. It is imperative not to assume your guests are knowledgeable about testing. Many guests will happily take the test and will be relieved to know that others have too. This does not replace temperature checks or other protocols. It is simply a necessary additional measure. Don't forget: make sure to require all of your guests to wear a mask, even those that have been vaccinated.
Most of all, be sure to express understanding for those that are high-risk, immunocompromised, or less comfortable attending gatherings during covid. If practical, provide a link to a live-stream of the event so that everyone feels included. For a special touch, you can ask everyone to join the link at a certain time, where you can break away and acknowledge their well wishes. If you're raising money, be sure to leave an option for those who want to gift/donate but can't make it. Being an excellent host means making everyone comfortable, including those who cannot attend.
Venue
For optimal turn out, choose a location that is convenient to as much of your party as possible_in an area where transmission rates are low_. Remember to reference the transmission rate in the community in which the event will be hosted. Hosting an event in a high transmission area increases the risk of spreading Covid-19 amongst your guests and also carries an increased risk of cancellation due to shutdown.
Weather permitting, do your best to utilize a venue's outdoor space. For events you plan to host in your home, look no further than your backyard. The main objective with planning an event in today's world is utilizing fresh air. Airflow is controlled by a venue's HVAC system and varies venue to venue. In other words, you should know what your venue is doing in regards to airflow (recirculating air is your enemy). Again, the easiest way around this is to seek fresh air. Venues that offer seating near windows that open, or a convertible patio, will increase the amount of new, fresh air at your gathering.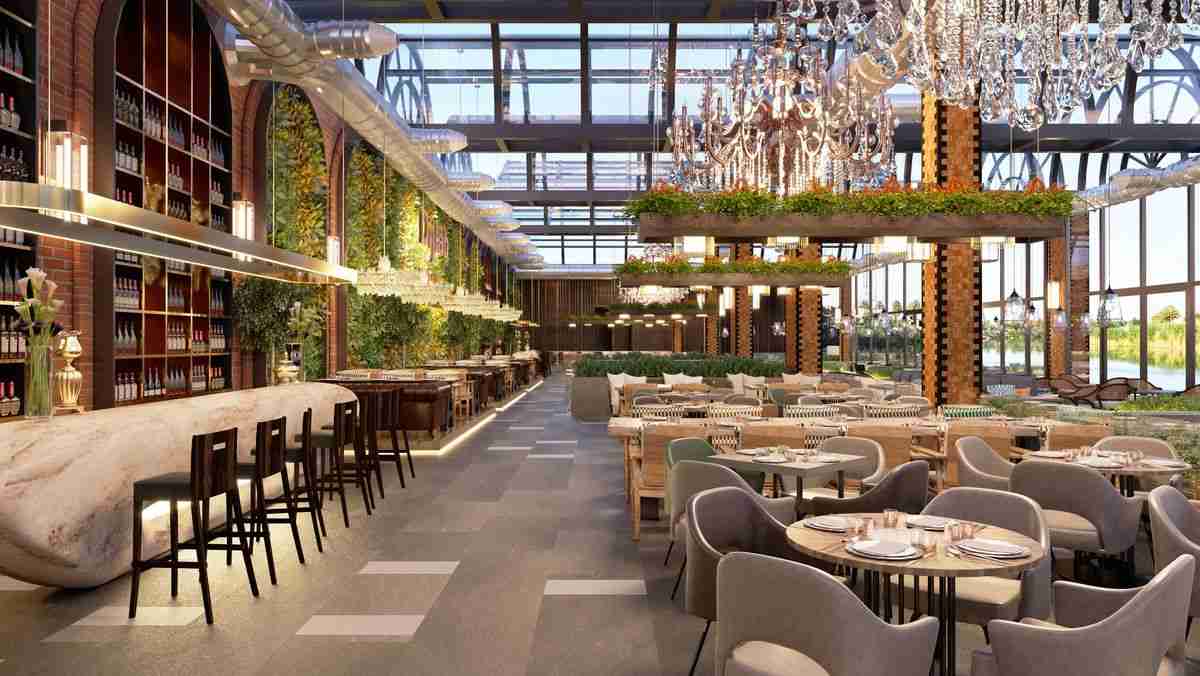 When looking at the floorplan and seating arrangements ensure that the tables are spaced optimally. Consider the square footage of your venue. Be sure to measure 6 feet endpoint to endpoint of tables, not from center of table to center of table. Envision a path between tables where guests can maneuver freely to-and-from their seat. Seat people with those that they traveled with to lower transmission risks. Try spacing seats at tables as far apart as possible. If you need more space, utilize the dancefloor area. Dancing usually encourages close contact, which is exactly what we wish to avoid.
Cuisine
Cuisine is (usually) the staple of a good event. Cuisine is also one of the most unique elements, often with many cultural delicacies on display. Don't worry, we would never tell you what to serve at your gathering. Instead, let's think about the big picture. We have addressed socially distancing our guests, but now we need to eliminate unnecessary gathering points. We also want to eliminate multiple people touching the same things. For weddings consider a small cake exclusively for the bride and groom. For your guests switch it up with a fun take on "wedding cake" and draw inspiration from the booming gourmet cupcake and donut industries.
Anything that can be served individually is ideal. The less hands it touches, the better. Avoid anything that is served in large bowls, such as chips, and things that are utilized by multiple dippers such as cocktail sauce and salsa. Swap pitchers of water for water bottles, which can be easily themed to your event with custom labels. (For a quick and inexpensive way to hide a company logo you can buy ribbon and wrap the bottles). We've always found online communities like this one can provide lots of insight.
Protocols
Our research has shown that it is most important to control the flow of traffic at your event. Try to limit any 'traffic jam' areas such as the main entrance, buffet, bar, or bathroom. Maximize the amount of exit and entry points available to you. Encourage your guests, or have an usher encourage your guests, to take their seats quickly. If your guests want to convene in small groups, designate additional seating or standing areas that are not blocking any points of egress. This should prevent any bottlenecking at the beginning of your event. Remember: you can't have a smooth, coordinated event if you don't get off to a smooth start!
While on the topic of congregating, determine the safest way to distribute food, drinks, and favors. Rather than gathering around warm trays of deliciousness, opt for a masked professional or volunteer to serve all food to tables. Still prefer the buffet? No problem. Ask an usher or moderator to invite tables to the buffet one at a time. A pre-screened helper should be in charge of handling the serving utensils. Make sure to wait until each table has filled their plate and returned to their seat before the next group is called.
Apply occupancy limits and traffic direction to all aspects of your event. Bathroom occupancy limits should be in effect. Try to limit the amount of people allowed in the bathroom at one time. Leave favors, party supplies, religious ceremony items, etc. under seats or tables so that each guest can access them without the need for an additional congregation point.
Equipment
Next you must ensure you and your venue have the right equipment. An infrared temperature gun is a great contactless way to screen all attendees for fever, which is a key indicator of covid. Temperatures should be taken before guests enter the venue at a marked checkpoint. The person taking the temperatures should also be trained to effectively use the instrument as well as looking for people who seem visibly ill. Don't forget to make sure the temperature-taking device is properly calibrated in accordance with its manual.
Plexiglass dividers have also been suggested as a way to shield against particles. Want dividers but allergic to acrylic? There are alternatives that are customizable and less expensive. For the eco-friendly We cannot speak to the differences in efficacy between plexiglass shields and alternatives. One thing is for certain, your attendees will appreciate any extra protections you can take for their safety. When in doubt, any divider is better than no divider.
There are more thoughtful considerations to be considered. You can supply containers of disinfecting wipes on the tables with little signs that remind guests to wipe down the surfaces they touch. Everyone will appreciate this gesture, as it protects them while simultaenously making it safer for the next person. Disposable flatware is another option, but it doesn't provide the opportunity for more customization.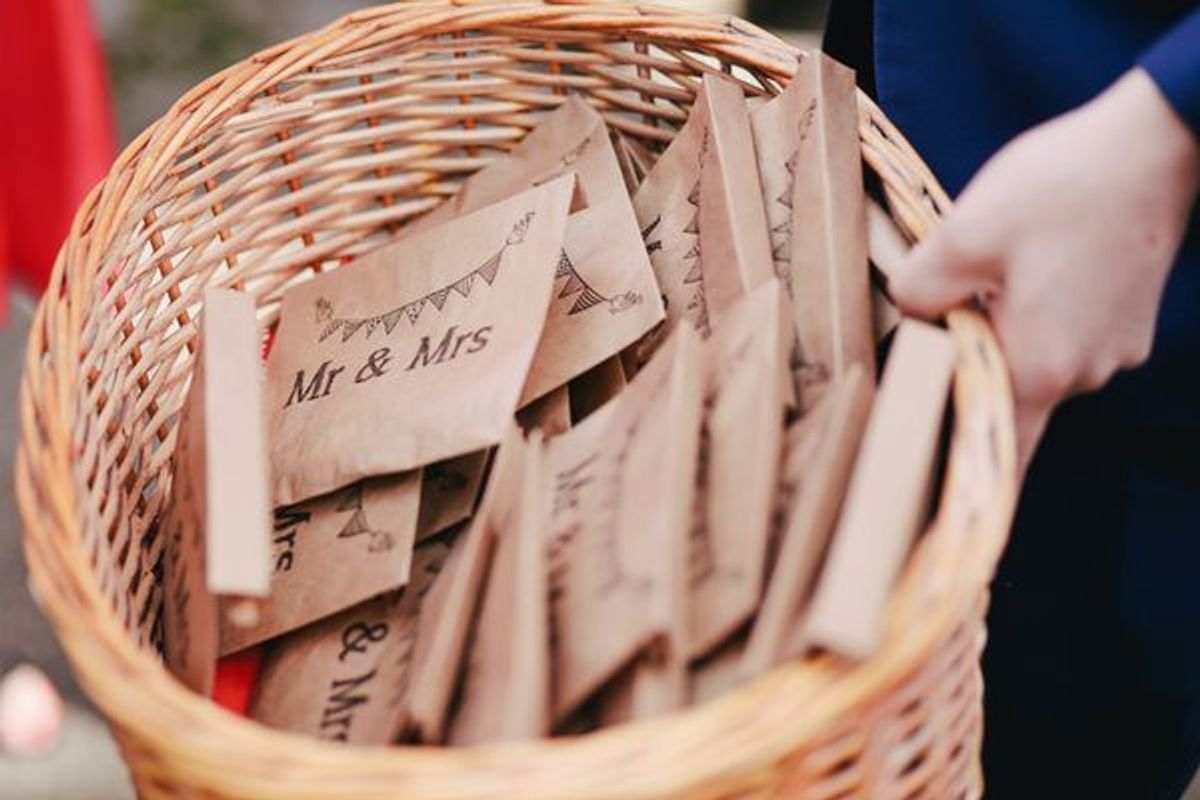 Physical Guides & Signage
Don't underestimate the power of tape. We suggest tapes by 3M, a global leader in this market. They have tapes that are reflective, luminescent, or solid colors with excellent durability and hold. For outdoor events consider spray paint. These visual guides can be used to demonstrate preferred entry and exit routes, identify bathroom locations, mark socially distanced points to sit or stand for pictures, etc. Think about all the advantages this minor expenditure can provide.
Controlling traffic also means labeling all access points and items. In addition to name place cards that show your guests where to sit, place additional signage that keeps guests mindful about your efforts to keep them safe. Reaffirming that your guests safety is a top priority puts everyone at ease. Sanitizers may be available in many areas, but without signage they may be hard to find. Aside from locating and labeling things, signs can prevent us from making a mistake. Especially for larger gatherings and events, remind guests to avoid physical contact such as handshakes, hugs, and other forms of embrace or contact.
Gifting
Do your best to handle gifts electronically. Offer an address where gifts can be shipped and stored for those who couldn't make it. If you are making a recording of your evening, try to squeeze in opening the mailed gifts with the hand delivered. For events that are gift heavy, such as showers, you can send or share the footage of gift opening to everyone who couldn't be there. To make them truly feel like they are still a part of your event utilize Google Meet, Zoom, Skype, and Whatsapp. All of these virtual platforms support live video conferencing and there are many more. If you're not recording, try pictures of the gift recipient and the gift, which can be shared on a slideshow or dropbox. For those who are there, display the gifts on a table instead of passing them around.
Exhale
Planning an event is never easy. We have your back. Remember to stay calm and flexible. Do you best to ensure everyone's safety and engage with your guests. The best way to ensure safety is to control traffic. So...if you're at any stage of your planning, remember, place cards aren't just an accessory. they're a necessity.