10 Ways to Beat Your Wedding Budget
A useful guide for event planning on a budget. Use these tips and tricks to stay under budget while adding a flare of your individuality.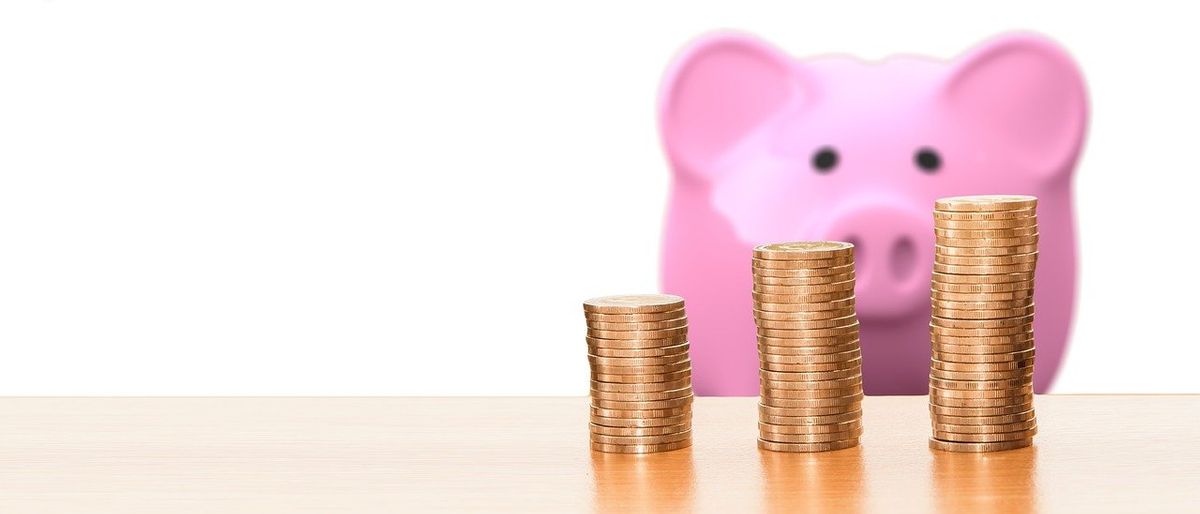 Key Takeaways:
Place cards, invitations, and centerpieces are best to DIY
Cuisine and alcohol should be chosen with budget in mind
Utilize local resources; think outside the box!
1. Print your own place cards [DIY Hack]
Place cards are the unsung hero of an event. Think about it; you have to get hundreds of people to their seating assignments without total chaos. It takes time and considerable thought to plan seating arrangements. However you arrange your seating, ensure your guests find their seats in a timely and orderly manner with elegant place cards. All planning, venue, and design services will echo the place card's undeniable necessity. The only downfall is that place cards are usually a hidden grenade somewhere in your bill. These services are banking on your oversight.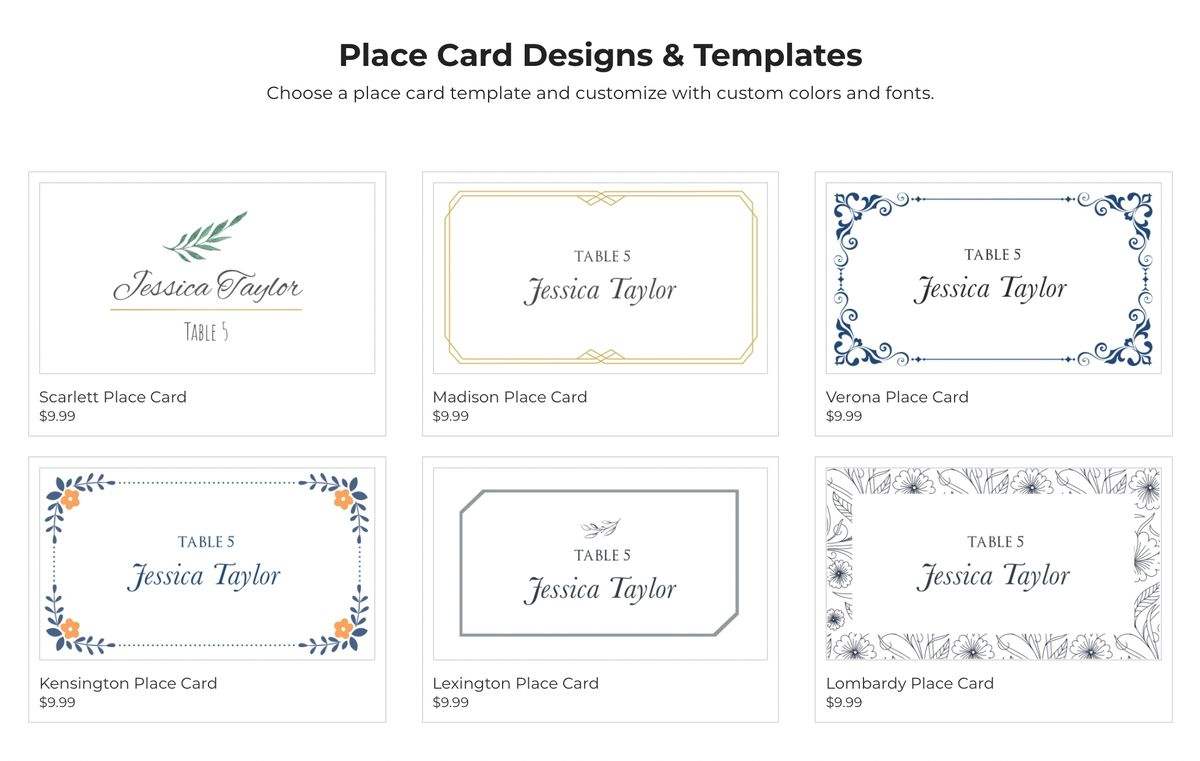 That's right. Truth is, most event planners or designers will charge a lot for place cards. Expensive premium designed place cards or low quality printed place cards used to be the only options. That's why we created DIY Place Cards. We give you access to premium designs at a really small one-time fee. Place cards that look exquisite, in a lot less time, for a lot less money. By dealing directly with the designers (us), you can cut out the middle men, the waiting, and the mark up. Plus with customization services like ours, such as our expansive selection of colors, you can add style to your savings!
2. Print your own invitations [DIY Hack]
Invitations present another opportunity to personalize your wedding while saving money. We have a few suggestions in regard to design. First and foremost, the wedding theme cannot be overlooked. Reuse colors from your centerpieces, bridesmaids dresses, and venue for perfectly personalized invitations. If you haven't gotten that far into the planning yet look to the setting: season, venue, and location. For example, if you're getting married on the beach but you're unsure of what colors will be dominant at your event, consider the things you can not change. The water is blue and the sand is beige. Invitations with those colors will put your invitees in the perfect frame of mind.
To cut the expense further try a tasteful black & white theme. Color involves cost. Color ink is expensive and that expense will be passed down directly to you. Lastly, unlike the place card which cannot be digitized, you could look to cut this cost entirely. Just craft a generic email, flag it as important, and send it to all your guests. Task a family member or helper with the responsibility of following up. Creating a Google Calendar or iCal event will aid in keeping track of RSVPs while serving as a constant reminder to your invitees. If you want to use an excellent service like ours for e-invitations we strongly recommend Paperless Post . It is a small price to pay for tremendous convenience.
3. Centerpieces [DIY Hack]
Nobody remembers the flowers but everybody remembers the food! Thin out the overly extravagant floral arrangements for a more tasteful look that will keep your budget in check. Look at filler flowers, which are less expensive and add beauty. Consider wild flowers, or even dandelions and tall grass, as nature's wedding gift to you. Best of all, they're right in your own backyard.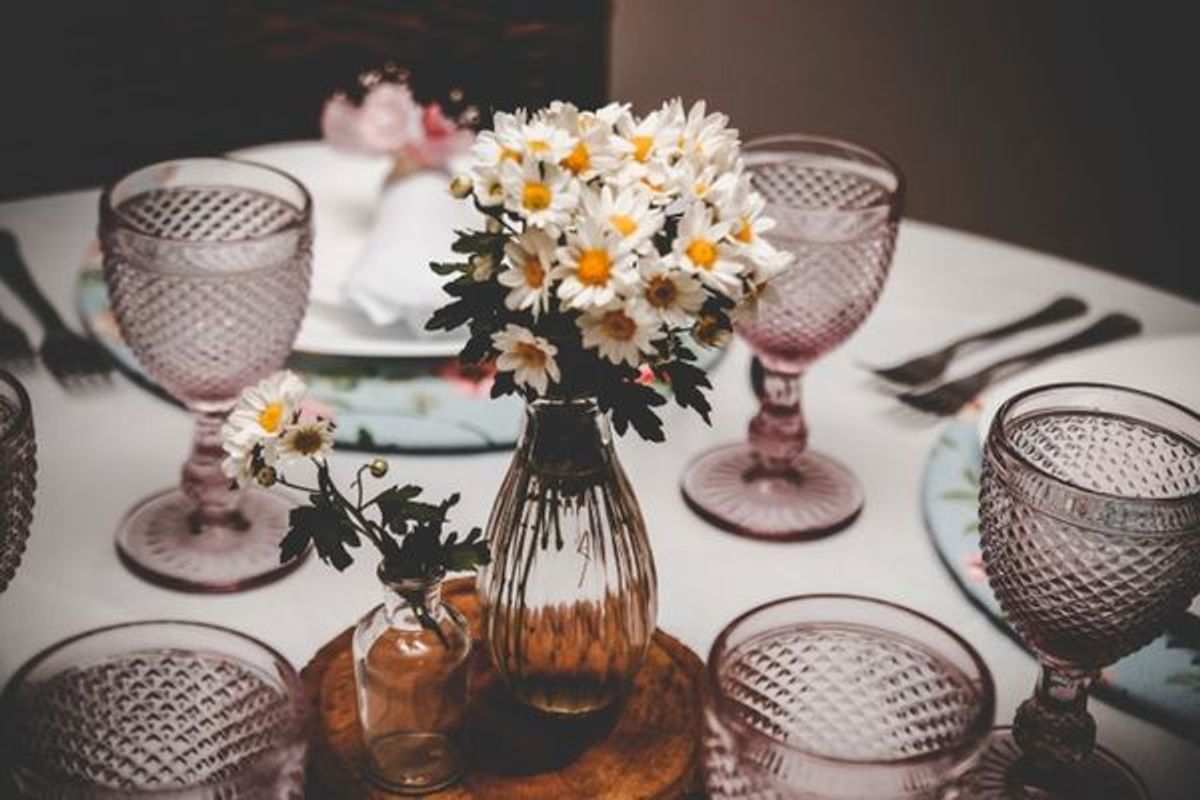 Take this time to showcase your creativity. A nice candle can also do the trick. Oftentimes they can be extremely inexpensive if bought in bulk. There are also tons of DIY candle tutorials out there. This provides yet another opportunity to match your theme. For super low cost, DIY candles and old mason jars are hard to beat. Remember to store your pieces in a cool area. If you need inspiration look no further than Pinterest .
4. Let the memories be your wedding favors
Nobody uses your inscribed wine glasses and anyone who is going to use your bottle opener probably already has one. Think about it...who would put a picture of themself inside a picture frame that had someone else's name and anniversary on it? The truth is most of these keepsakes are really only treasured by you, your spouse, and (occasionally) parents. The reality: personalized gear is expensive and forgettable.
Still feel the need to send your guests home with a little something? Try wrapping some small candies (like Hershey's Kisses) in festive cellophane that matches your wedding theme. If you want to take it a step further consider a bottle of water and some pain relievers like Advil to cure the next day hangover/dancing feet. These solutions should cut back a lot, if not all of your party favor expenses.
5. Pay by the glass, avoid the open bar trap
Surely there is someone in your family that will have their share of beverages, but on average you can bank on your guests drinking less than the 'per head' amount for an open bar. Also, not all of your guests prefer top shelf liquor. Many wedding-goers are just as content with a mid-level brand. Avoid assuming that all of your guests will be downing the finest liquors.
If you're hosting the wedding at an open facility or DIYing it in your backyard, purchasing your liquor is always the way to go. Be resourceful, patronize a local distributor or find a discount e-commerce vendor. Include a multiple choice questionnaire on your invitations if you're unsure of what to buy. This will help you gauge your order.
6. Wedding Cocktail
A special wedding cocktail is perfect if you want to drive down cost. Knowing exactly what liquor, mixers, and garnishes to buy takes the guess-work out. If there's a bartender in the family, great, but if not you can teach a friend or helper how to make the cocktail. You don't have to become a mixologist either. If you don't want to create a drink then try to play off your theme. If you're in a beach setting go with a Sex on the Beach. If that's a little too spicy for the family environment then settle on a Tequila Sunrise. And on the off chance you're marrying someone named Tom Collins...you know what to do.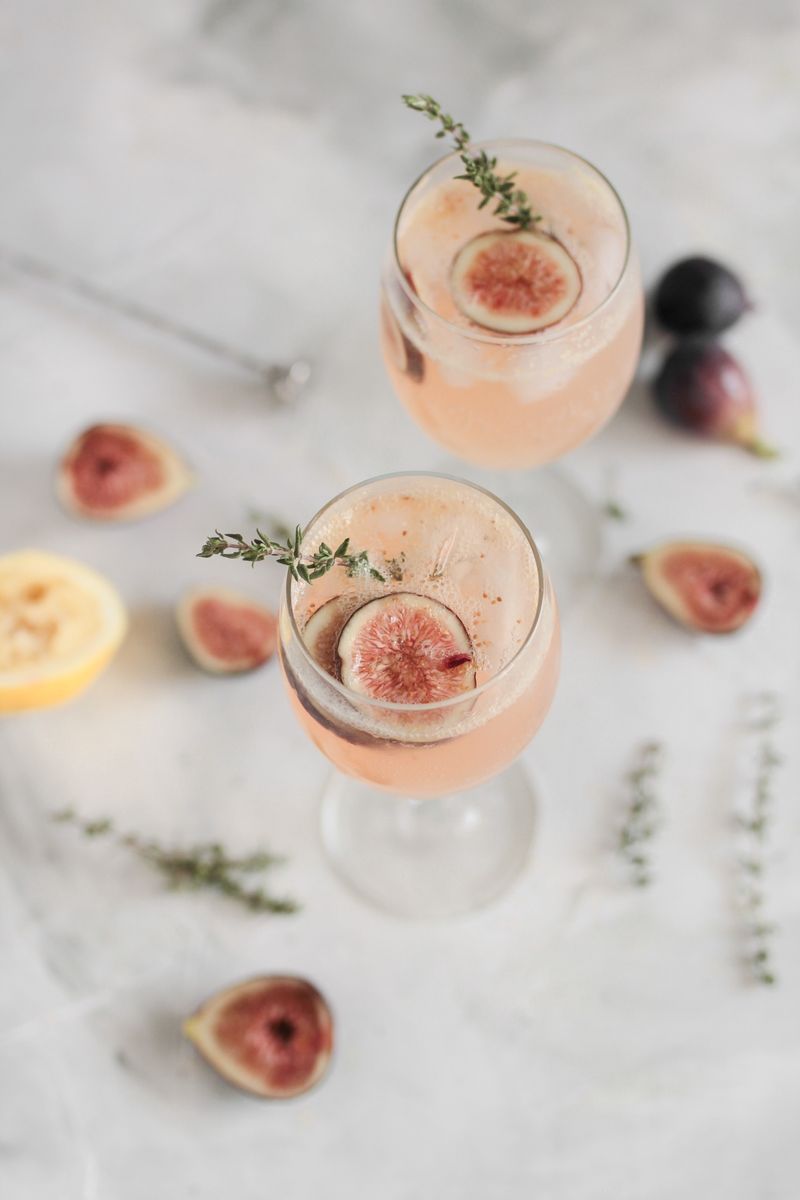 A themed wedding cocktail is just another way to make your event memorable. Of course not everyone is going to have the same pallet. This is where beer and wine become your friend. Despite eliminating the bar you can still offer your guests options. Beer and wine can both be bought in bulk (think kegs and cases). There are tons of low-cost beer and wine offerings that will satisfy the self-proclaimed sommelier at every event. Best of all, they can both be bought from local sources/small businesses too!
7. Skip the wedding toast
The wedding toast is becoming more and more a thing of the past. Cutting the toast out altogether is the easiest way to drop an expense. One thing most patrons agree on: the less breaks the better. In other words, your guests don't want to continually stop their conversations, sit, stand, clap, etc. If your guests are mingling and having more fun, you will be too!
Can't imagine your special day without a toast? Maybe a parent, bridal party member, or special somebody wants a chance to wish you well. If we aren't ditching the toast, consider replacing expensive champagne with sparkling cider. In fact, a toast can be made with any drink. Most of your guests won't actually drink champagne after the toast anyway as it clashes with their beverage of choice. Focus on what you're saying and not on bargain hunting champagne.
8. Trim down your invitation list
Plus-ones are a great way to waste money. Unlike you, the chances of your attendee's plus-ones evolving into your in-law are very low. Don't spend money on people who you may never see again! Instead, invite plus-ones to your shower or engagement party. Not needing a massive crew to accommodate your guests will slash costs on food and drinks, favors, invitations, and supplies (tents,chairs,etc.). Trimming your guestlist also gives you flexibility when choosing a venue.
Kids are another expensive burden on your budget. Many of your guests would probably prefer a night out without the nuisance of watching their children. If they're older, the children themselves would prefer to be sleeping over friends houses or being catered to by a loved one. If they're infants they're not going to remember a thing about your wedding no-matter how special it is!
9. Ditch the live band in favor of a local DJ
Everyone wants their wedding to be a big bash. There's nothing better than dancing the night away. DJ's are usually significantly cheaper than live entertainment, especially if you prefer a specific genre. DJ's can play songs handpicked by you and your spouse, parents, or planners. Being able to control the flow of music, profanity, genre, and sound level all while saving cash can be a great solution.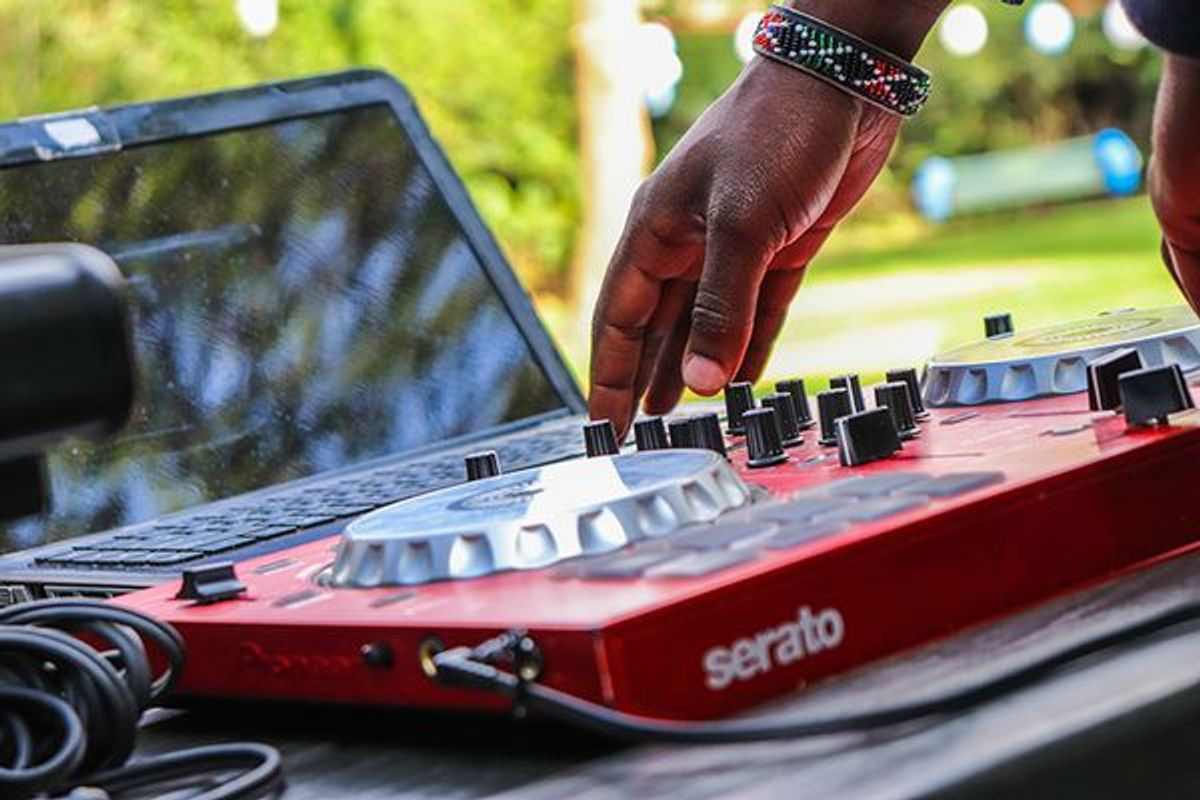 DJs cost money too. For a totally free alternative use your iPhone or Android phone and connect it to some speakers. Creating a playlist in advance won't take you very long and it gives you total control. Signing up for a service like Spotify is a great way to find every tune your heart and ears desire. To add a bit of randomness and surprise you can utilize a service like Pandora, where songs are picked based on your feedback and chosen genre. These services often offer free trials that you can take advantage of if you're not already subscribed.
10. Guest inspired wedding photography
Wedding photography and film can be very expensive. What's worse...satisfaction surveys show some of the lowest marks for photographers (various sources). Do you have a photography enthusiast in your party? Is there a family member on each side who wouldn't mind recording the ceremony. Sometimes there's nothing better than unfiltered footage narrated by a beloved family member.
For a fun alternative solution, consider a bucket of polaroids by the entrance and a collection bin. This can be an authentic and inexpensive solution. Or, if you're concerned with your friends and family's talents, consider local photography students. Students will guarantee a base level of professionalism and talent. Also, you can feel good about supporting a local up-and-coming talent while grabbing a major discount.
Bonus
Who doesn't love a bonus? An extra tip -- from us to you. If you've gone through this list and eliminated all of those costs and you're still in need of some ideas we've got you covered. Look no further than your cuisine. Is there a way to cut cost without sacrificing quality and authenticity? Is there an option cheaper than the prime rib? Can you eliminate an unnecessary course? For more on this and lots of new tips be sure to look for our next post about budget-busting. Happy planning!